Early Years Foundation Stage
Welcome to Early Years.
In FS1 our Class Teacher is Mrs Watson while Mrs Sharples is on Maternity leave, and our learning is supported by Mrs Britcliffe & Miss Zaib.
In FS2 our Class Teachers are Mrs Parker-Knapper and Miss Hewitt and our learning is supported by Mrs Wilton, Miss Lane & Miss Allen.
The Early Years Foundation Stage curriculum is based around seven areas of learning and development which are equally important and interconnected. There are three prime areas which underpin the others igniting children's curiosity and enthusiasm for learning, developing their capacity to learn, form relationships and thrive.
Communication and Language

Physical Development

Personal, social and Emotional
These areas are strengthened and applied in four specific areas;
Literacy

Mathematics

Understanding the World

Expressive Arts and Design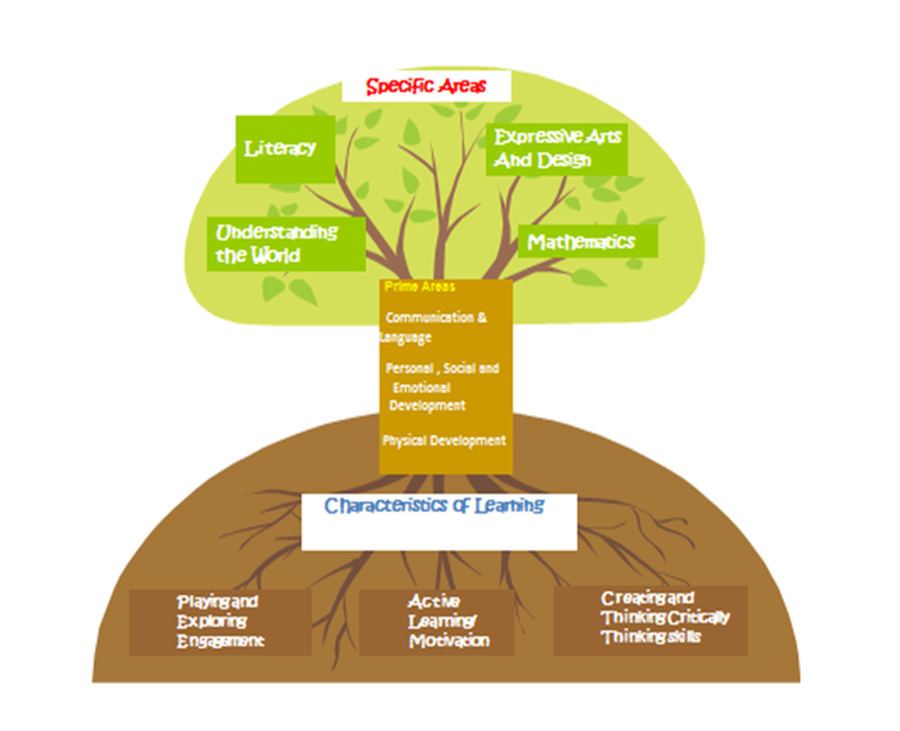 All children demonstrate different characteristics of learning, these are reported on at the end of the year. These are:
Playing and exploring - engagement

Active learning - motivation

Creative and thinking critically - thinking
Please click on the link below to see a copy of the Early Years Foundation Stage Curriculum
Early Years Foundation Stage Curriculum