School Sports
Meet the Mount Pleasant Sports Captains for 2022/23: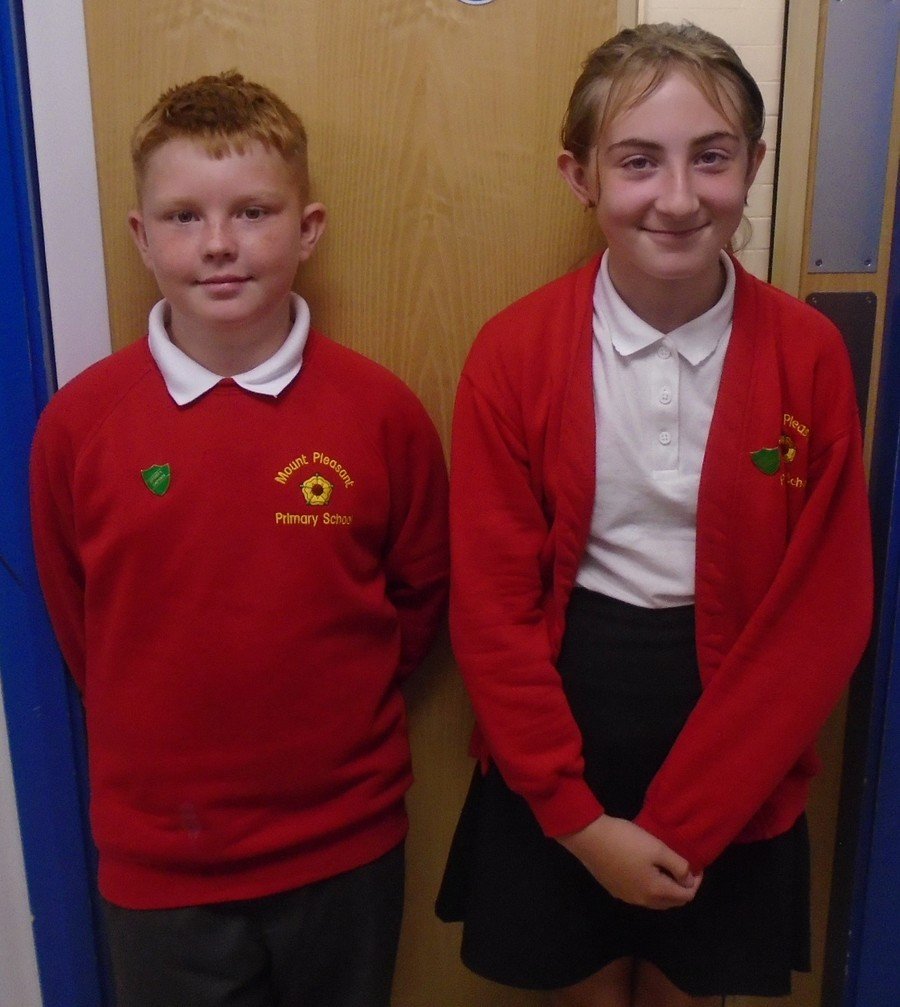 Summer Term: This year, we held our Sports Days as Inter-planet competitions during Sports Week (20th - 24th June). Everyone had fun and really enjoyed competing for their planet. The overall winners this year were Jupiter!
In June, we attended the Year 5 and 6 Quad Kids event at Wilson's Playing Fields. The children had to compete in 4 different events: Standing Long Jump, Vortex Throw, 75m Sprint and 600m Run. It was an amazing (and very hot) day and we came in 3rd place overall, receiving a bronze medal. Well done to all!
Spring Term - In March, we held a whole school Inter-planet Ultimate Frisbee Tournament. Everyone had great fun and loved the opportunity to play a new sport. The overall winners were Earth.
01.12.21 – Year 1 and 2 Kurling Tournament at Hyndburn Academy
On Monday 20th September, we attended our first netball fixture. Please find below some photographs and a report by one of our Sports Captains:
Netball News – By Freddie (Sports Captain)
20.9.21
Last week we had our first netball practice. We learned the rules and practiced shooting. Today, after school, we travelled to Accrington Academy on a minibus with Mr Cooper to play out first netball matches. In the team was George, Maisie, Olive, Evie, Lilly T, Freya and me.
In the first match we played Peel Park. The score was 2-1 to them and Olive scored our goal. The second match saw us wine 4-1 against St Barts with Lily T, George and myself scoring. The third match was a 0-0 draw against St Nicks. In the last match we beat Sacred Heart 3-0, with goals form Maisie and me.
We all took turns at each position. My favourite position was centre because I like running. There was some great defending and we had many chances to score. We just need to work on our shooting. Everyone tried their best and showed great teamwork.
Mount Pleasant came 2nd overall so well done to everyone!
Mount Pleasant stormed to victory at the Hyndburn Cross Country Event on 7th October with individual 1st and 2nd place in the boys race and 1st place for the boys team overall. We also scooped 1st place for the girls team overall and first full team overall. - What an amazing event with some truly amazing children taking part. A huge well done to everyone!
On 21st October, some of our Year 3/4 pupils attended a 'Traditional Sports day' event at Wilson's Playing Fields - We all had a wonderful time and enjoyed competing as a team and representing our school:
Earl Street, Accrington, Lancashire BB5 5NH
01254 232046
head@mountpleasant.lancs.sch.uk