For our Design Technology unit, we have been looking at making fairground rides with rotating parts.
Home Learning
We are incredibly proud of all the children and the people supporting their learning at home so we wanted to share some examples of the fantastic learning that has been taking place!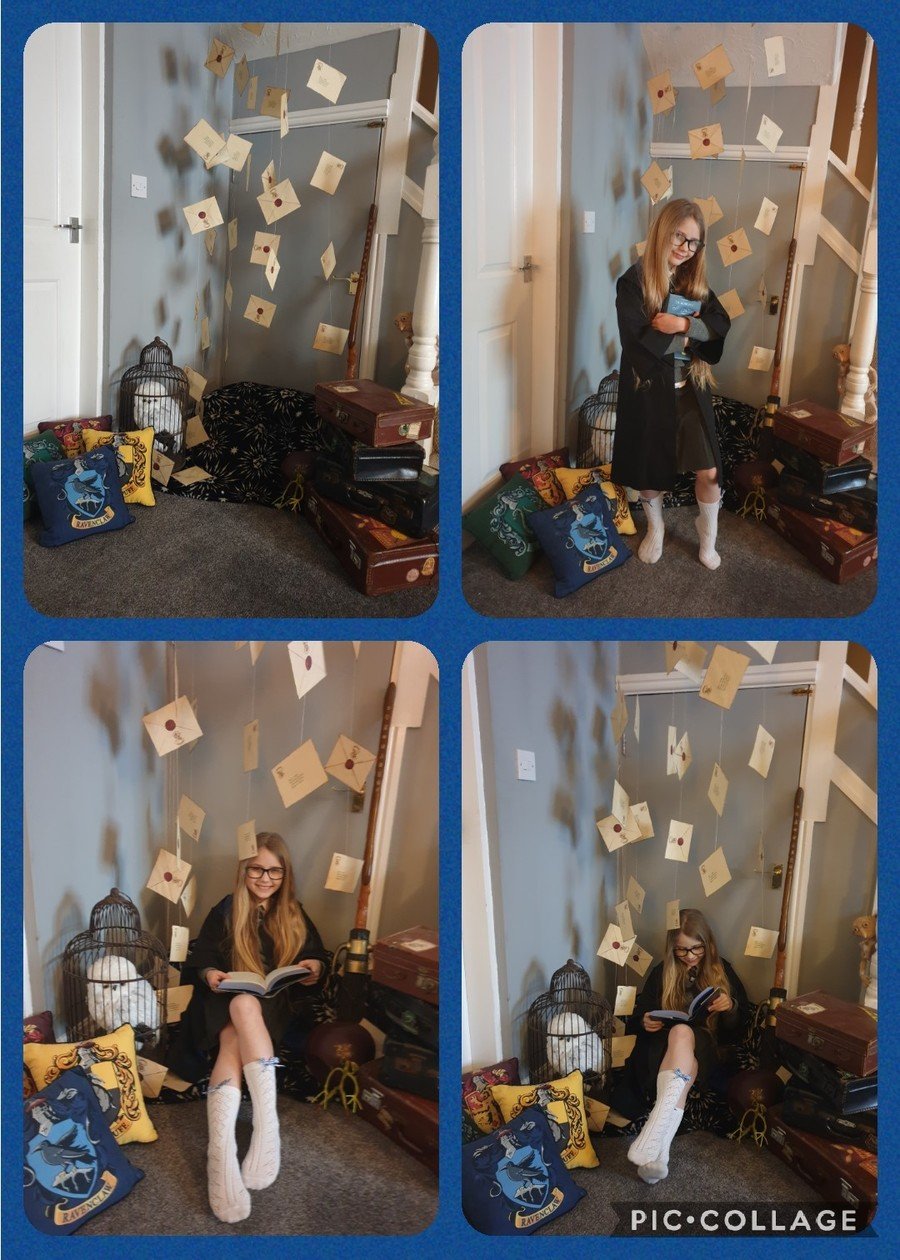 Take a look at this fantastic Harry Potter inspired Reading Nook! The perfect place to escape into a good book!
Here are some examples of our English, PSHE, History and Art work created as a result of our Oak National Academy lessons!
Some fantastic character work based on Secret Agent Grandpa!
Here we have some brilliant art work alongside some examples of Maths work and the beginning of our work on Macbeth!
Here is a fantastic advert linked to our current text, Secret Agent Grandpa!
Here are some examples of the amazing Maths, English, Science and Geography work we have been producing with the help of the Oak National Academy lessons.
Reading is so important to us in Year 6. With the help of Purple Mash, we have been able to continue our reading with some fantastic stories. Here is a book review for one of the texts we have read - it's brilliant!
Our children have also enjoyed their Screen Free Activities. These photos show the next Bear Grylls, the next Joe Wicks and the next winner of Junior Bake Off!
Here is just one example of the incredible Extreme Earth projects that we have seen so far! This is a fantastic volcano model with a fact sheet to go with it!
A beautiful poem inspired by one of the stories we have read during our home learning. We love the use of language and the rhyming couplets!
Our key worker children in Year 6 have been brightening up the school with some stained glass window art work!
A wonderful piece of writing continuing the story of Where Sea Eagles Fly. Some excellent description and sentence structure.
In English, we have been studying the Unforgotten Coat by Frank Cottrell Boyce. It inspired us to make some explosive rockets.
In Science we have been looking at the circulatory system. We did an investigation to see if we could move the same amount of liquid as the heart does in 1 minute.
In PE, we have been improving our fitness, ball skills and enjoying some yoga.
Earl Street, Accrington, Lancashire BB5 5NH
01254 232046
head@mountpleasant.lancs.sch.uk